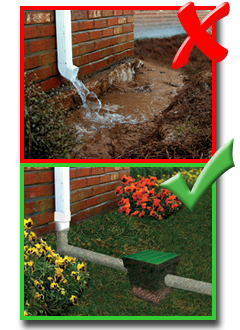 Underground Drainage System
It is vital to divert rainwater from your gutter downspouts away from your residence foundation resulting in the protection of long-term structural integrity. An underground downspout drainage system enables homeowners to simultaneously protect their residence foundation from moisture and significantly improve your landscape's aesthetics by negating the use of unsightly concrete diverters or black corrugated piping laid on top of planting beds.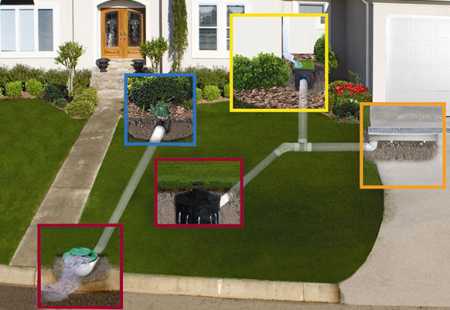 Installation of this system requires carefully trenching about one and a half feet underground from the bottom of a downspout, and about two to three feet into your lawn area. A non-porous corrugated black drainage piping would be securely attached to the bottom of your downspout. At approximately two to three feet into your lawn, the other end of the piping would be affixed with a catch basin and a grate. Catch basins and grates remove water away from foundation and other low areas in planter beds. The top of the catch basins flush at ground level and opens during heavy rainfalls to allow rainwater to disperse evenly in your lawn as opposed to water pooling in your planting beds as well as erosion over time.


Contact Us
Call today to schedule your estimate.