Why Is It Important to Have Rain Gutters?
Gutters and downspouts don't have to be ugly afterthoughts. Instead, they can become attractive design elements with a variety of colors, styles and even specific metals. Rain Gutters direct water away from your home, add value and protect both your property and the personal safety of yourself and visitors.
Standard Gutter Colors: Aluminum

Colors shown on screen are representation only. There may be slight color variations on actual metal.
We are proud to say that we are the Seamless Gutters Specialists. Seamless Gutters do away with leaks in the gutter system because they are custom measured and cut on-site for each and every job. Because they are roll formed from a coil, there are NO SEAMS. The sections join only at inside and outside corners, and at downspout outlets. With seamless gutters, the joints are secured and sealed for stability and leak resistance.
Aluminum Gutters: 6" & 7" K-style
Aluminum is the most frequently used metal for seamless gutters. This type of gutter comes pre-painted with a durable heavy baked enamel finish.
A faulty gutter system can contribute to damage to soffit & fascia, building foundations, shingles, walkways, driveways and landscaping.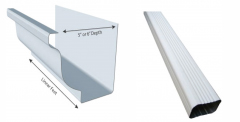 Copper Gutters: 6" & 7" K-style, Half-round, Outside or Inside Bead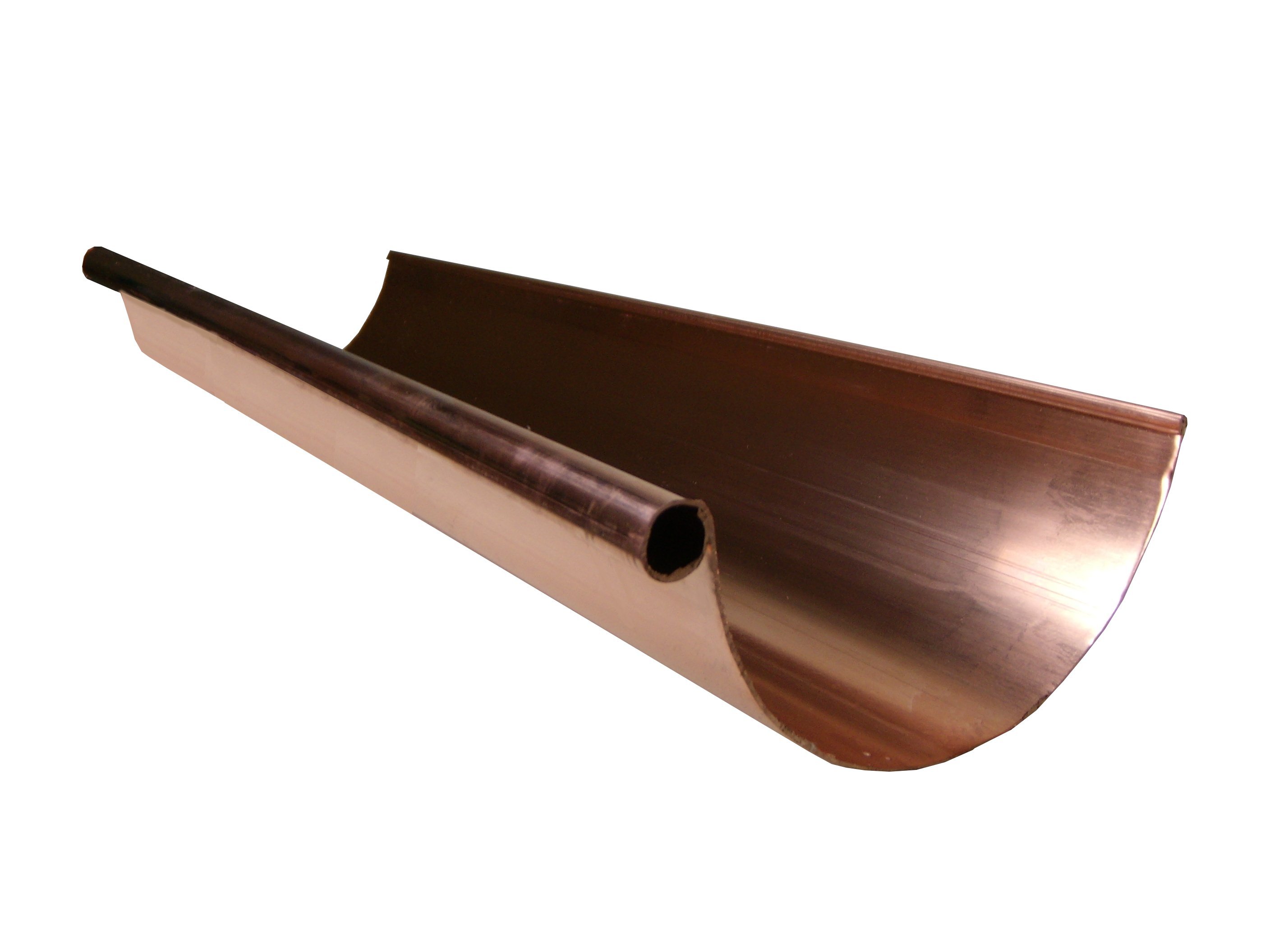 Copper gutters are rain gutters that have been created from copper, a metal which, when new, has a very distinctive appearance. Over time, untreated copper gutters will develop a patina, slowly altering from gray to greenish. This type of guttering is recommended for those who reside near the ocean, as the salty atmosphere can cause rust to metals like Aluminum or Galvanized. Evidence of copper guttering date back thousands of years, and copper continues to be a very popular material for gutters.
Half-round gutters are the most efficient gutter shape, as well as attractive and durable. The simple lines of half-round gutters compliment heavily textured materials such as slate, shakes, and tiles. If you have crown moldings in lieu of fascias, the half-round gutter is hung from the roof. Otherwise, if you have fascia, fascia brackets are used to attach the gutters.
Custom Gutters
Coral Gutters can create seamless custom gutter styles that are up to par with your design standards. There are many options that we can recommend for any style you are looking for. From antique gutters, historical gutters to decorative accessories, we can work together to capture the design that you desire.
Choose Us
Call today to select your new gutters and schedule installation.